Toon Tour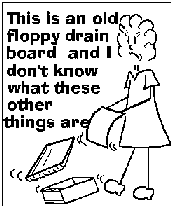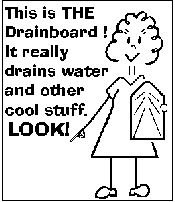 CORNER SINKSSinks in the corner of a kitchen counter top are a real problem for ordinary drainboards. THE DRAINBOARD was uniquely designed to fit very neatly with corner sinks.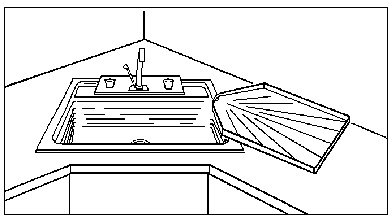 ** The underside legs raise THE DRAINBOARD surface up off your counter top allowing air to circulate underneath which helps to prevent dampness, odor, mold and mildew. It's a clean, fresh idea!
RAISED RIM SINKS Do you put a piece of wood or some other foreign object under your drainboard to lift it up over your raised rim sink? THE DRAINBOARD was designed to fit over raised rim sinks. It's just one more great feature THE DRAINBOARD offers.
**Legs slant THE DRAINBOARD surface allowing water to drain into the sink!
COUNTER TOP SPACE The unique shape
of THE DRAINBOARD makes it possible to place it in
various positions and it still drains water into the sink.
Move it to a position where you feel most comfortable
and make better use of your counter space. You can place
it on an angle, straight, towards the front or rear of the
sink or any position in between.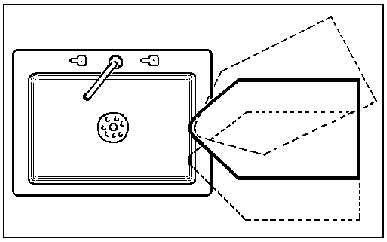 ©Copyright 2001, APASS Inc. All rights reserved.
US patent issued